SPAGO is a modern, all day Italian restaurant
in the heart of Chatswood.

SPAGO Chatswood focuses on providing customers with authentic Italian cuisine with a quick turnaround time, without compromising on flavour and technique.

All SPAGO'S pastas are made fresh in-house, reflecting chef owner Eddie Leung's love of authentic Italian pasta.
SPAGO Chatswood is passionate about serving 'real' Italian cuisine, sourcing the highest quality produce locally as well as speciality products from Italy.

Signature pastas include mouth-watering pappardelle with luscious ox cheek ragu and carbonara alla chittara with cuanciale and smoked egg yolk.
SPAGO's fun and casual dining environment is inviting for families, couples or for those looking for authentic Italian pasta on the go.
AWARDS

Since SPAGO opened in 2011, its authentic Italian cuisine has been presented many awards including:
2012 – Finalist of "New Restaurant", Award of Excellent, Restaurant & Catering Association
2013 – Winner of "Italian Restaurant – Informal", Award of Excellent, Restaurant & Catering Association
2014 – Finalist of "Italian Restaurant", Award of Excellent, Restaurant & Catering Association
2014 – NSW State Winner of "Cheap Eat", I Love Food Award, Foxtel
2015 – Finalist of "Italian Restaurant- Informal", Award of Excellent, Restaurant & Catering Association
2016 – Finalist of "Italian Restaurant -Informal", Award of Excellent, Restaurant & Catering Association
2016 – Winner of "Excellent in Hospitality Service", Hurstville Excellence in Business Award
2017 – Finalist of "Restaurant", Australian Small Business Champion Award
2017 – "Reviewed & Recommended" One Chef Hat , Australia Good Food Guide
2017 – Finalist of "Italian Restaurant – Informal", Award of Excellent, Restaurant & Catering Association
2018 – Finalist of "Italian Restaurant – Informal", Award of Excellent, Restaurant & Catering Association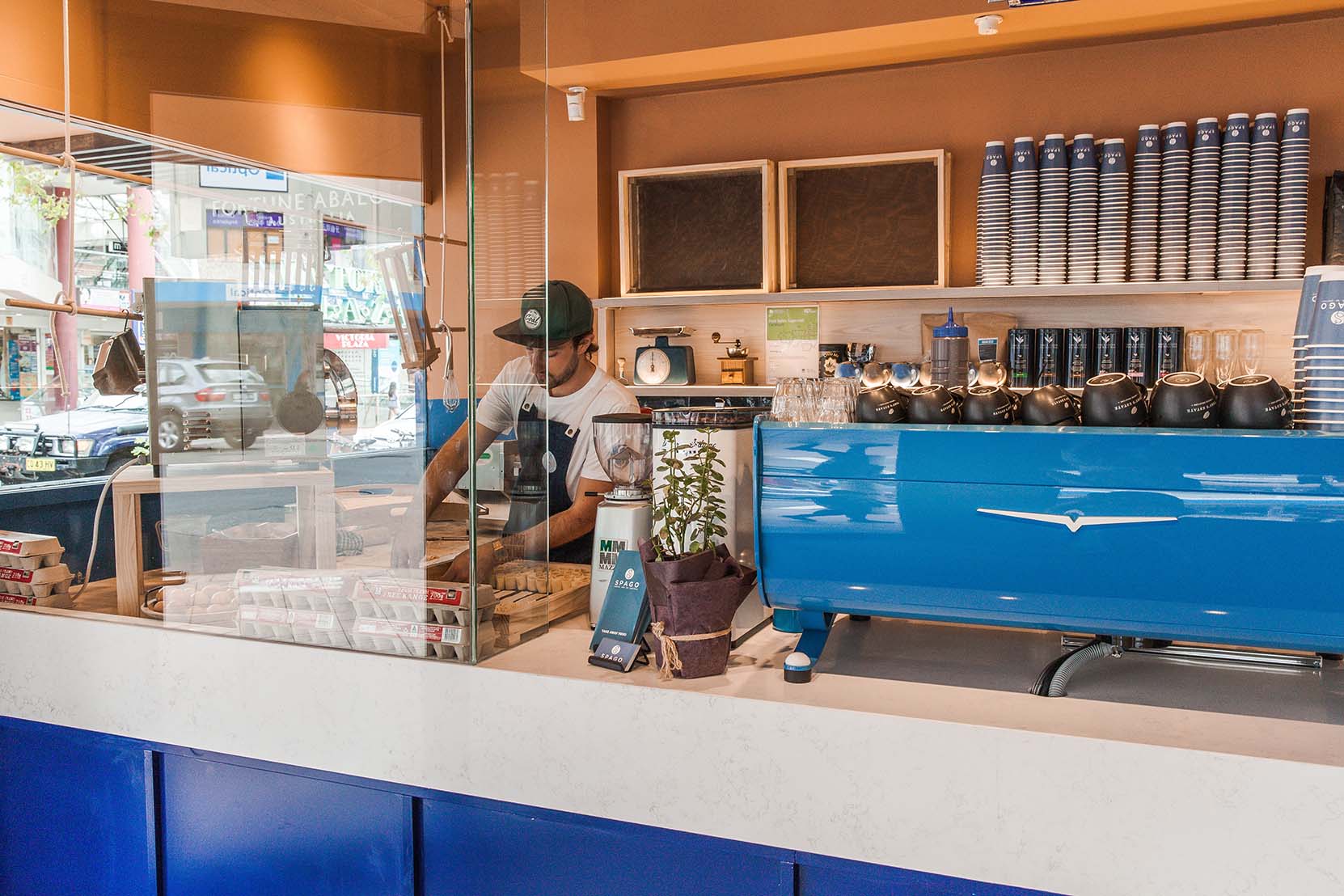 316 Victoria Ave,
Chatswood NSW 2067
Phone: (02) 9904 6968

Email: chatswood@spagosydney.com.au
Opening hours:
Monday – Thursday: 7.30am - 9.30pm
Friday: 7.30am - 10.00pm
Saturday: 8.00am - 10.00pm
Sunday: 8.00am - 9.30pm